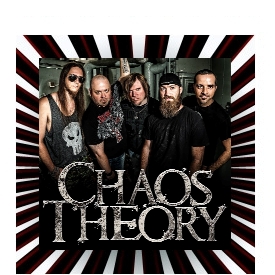 Joined Arm The Pit
October 9, 2015
Hometown: Halifax. Canada
Record Label: Tenastic Music
Band Members
Rock Johnson/Vocals
Lex Coulstring/Guitar & Vocals
Shaun Cowell/Lead Guitar
Tim Garagan/Bass & Vocals
Shane Pardy/Drums
Bio
The music is in your face, but it has a soul, and it has a story. This modern heavy melodic rock or alternative metal band has crafted their sound using angst ridden vocals and edgy yet accessible riffs blurring the lines of specific genres. Song writing is the main focus of this band and it is also their biggest strength.
The band s second album We Are Disaster (2015) is a shining follow up to their award winning self titled debut album. The band has embraced a more aggressive tone while still remaining true to their melodic beginnings. We Are Disaster is a third eye view into a world that lost touch with the best parts of the human element. It s a worst case scenario; of what s left behind when we ve push each other to desperation. It s a bit political, a bit social and a lot angry. Fittingly, the band s press shots were taken at an actual nuclear bunker. Fans of heavier melodic hard rock like Sevendust, Godsmack, Disturbed and Finger Eleven, will definitely want to add Chaos Theory to their collections.
Chaos Theory s live show is constantly evolving and is hard to ignore. The dynamic vocals, hard-hitting riffs, and technical drumming draw fans into their world. When you see Chaos Theory live, you not only see the show, but you become part of the energy. As one fan put it, "If you re looking for a band to see look no further. This is the band.